DESCRIPTION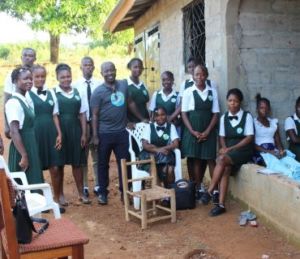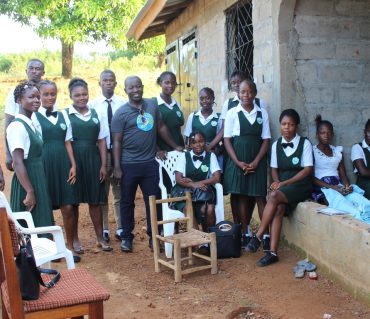 Can you imagine some children are striving for an education somewhere. Education in Liberia is not guaranteed and there aren't many desirable alternatives for children without the means to pay for an education. YESLiberia provides tuition for students and is committed to learning more about their challenges. Here are some pictures of our time with some high school seniors from a school in Monrovia.
We first met the entire class as they were planning to visit a classmate who had recently lost her mother. Impressed by their concern, Jallah asked them if he could join them and sympathize with their classmate. Jallah bonded with the students during that experience and offered to buy them lunch the next day.
During lunch on the following day, the YESLiberia team listened to the resilient stories of these students. Although they experience more hardship and challenges that we will ever know, their resounding strength was inspiring.
For example, we met a 16-year-old student who crushes rocks with a sledge hammer daily just to pay for his tuition and still owes about $150 for two previous semesters. The scars on his hands are evidence to his life story.
We also met another student, an artist who enjoys drawing and illustrations. When she heard YesLiberia was hosting an arts event in Pennsylvania in the spring, she insisted on sending her work to be included. Jallah was happy to oblige, and her art is set to go on auction next spring, with benefits going to assist with her tuition. If you are interested in her art, you may contact us.