DESCRIPTION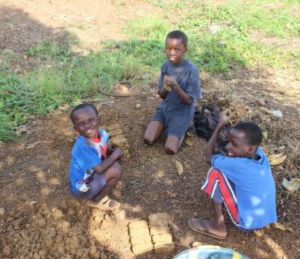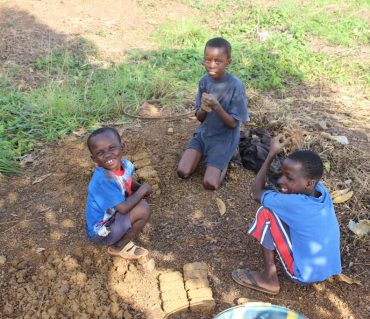 On this day, I met three cute little boys full of charisma and life: five-year-old "C," seven-year-old "G", and eight-year-old "R." I introduced myself as Jallah and they immediately began calling me "brother Jallah" throughout our conversation as a sound of respect. Besides the obvious presence of God, respect is still one of the positive things I noticed in Liberia instantly. Anyway, these three little guys live in WEHN town, Pipeline Line Community, in Paynesville area. They lack many things children their ages take for granted. Yet, their brilliant imaginations compensates for any material possession they lack.
With bricks made from mud, water, and an empty sardine can, they built five rooms in a house and proudly told me the house was completed. C offered me a room in their house, although the rooms were already assigned to their mother, father, brother, grandmother, and C, respectively.
I asked C if he would need to add another room to the house for me and he responded, "No, no. Five is enough. I will put my dad and grandma in the same room, because I don't want my dad to sleep in the same room with my mom." Amazingly, I discovered that amidst so much lack, Liberians still have the light of hope. But I also wonder why a five-year-old wouldn't want his dad to stay in the same room as his mother.