In countries, like Liberia, public schools are not free.  At age 13, our founder was one of those students  who sold water bottles and donuts on the streets of Monrovia, Liberia, to pay his own tuition. We've joined him on a mission to ensure 10,000 poor students' tuition are paid throughout high schools.  We've reached 76% of our goal. We hope you would join our efforts today.
OF PARENTS SIGNED PARTNERSHIP PLEDGE
VOLUNTEER RUN SINCE INCEPTION
Making a difference should be meaningful to you, well documented for accountability, and simple to do. We've found a way to make this possible at YesLiberia. Select a program below to learn more. And, if it appeals to you, contact us to work in partnership on how you intend to help. Together, you can do good with us and witness the impact of your efforts.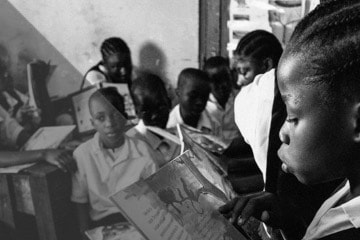 Tuition Assistance Program
We sponsor students in various schools in Africa where Bible lessons are still allowed to be taught. Several years ago, our founder, Jallah, was one of the children we serve in Africa…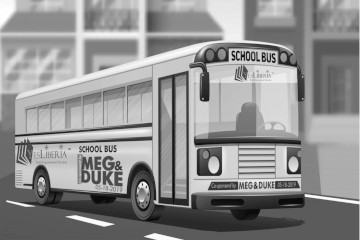 A recent trip to Liberia led to this "Hop on the Bus" project. In the rural areas in Liberia, most of our students walk between 49 minutes to one hour to school. This project will…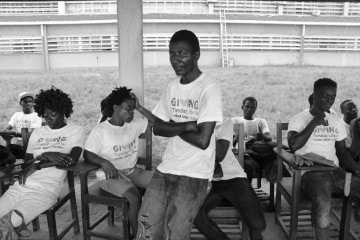 Why do we attract, inspire, and challenge homeless youth to give back. Because our overall vision is a transformed Liberia where youths are fully engaged and are responsible in their communities and…
We seek skilled, hands-on, volunteers to help YesLiberia transform lives and promote empowerment within several communities. If you're interested, contact us today.
Your monthly donations matter. We can help set up your monthly donations and provide receipt for each donation. All donations are tax-deductible to the full extent allowable by law.
We know you're busy. That's why our platform allows busy folks to support from the comfort of their homes. We can help you setup a fundraising page in 20 mins.
From a cafeteria cook to a 12 years old student; from a corporate professional to a weekend DJ, people like you are making small monthly donations to support one or more poor students because it is inexpensive, meaningful, and doable. We encourage you to become a monthly donor today for one of our students in Liberia.
MEANINGFUL PARTNERS & COLLABORATORS
As part of our support system, our partners and collaborators help us experience holistic benefits. We are proud of of their value-added support.